This time last year, Jon Wells, head of design at sports car company Morgan, hit the headlines for his design of a V8-engined chop-top special called Mog Rod, a Morgan-based hot rod that never was.
Always a prolific ideas man, he dashed it off in a few hours of spare time as part of a less than serious project for Mog Mag, the marque's official organ. But the design proved such a hit on social media that one Morgan dealership found itself having to refuse a deposit from a customer desperate to buy this fantastic new model from Malvern Link.
Over time, and with the blessing of Morgan's management, Wells penned a whole set of unlikely vehicles: a 4x4, a lakes racer, a tractor, an aeroplane, a sailing junk, a motorcycle and more, all utilising Morgan's unique design cues. It was amusing for readers, but it also showed how freethinking today's Morgan company has become. One wonders which other car company would allow its controller of future shapes to propose outlandish vehicles and put them on display for anyone to see.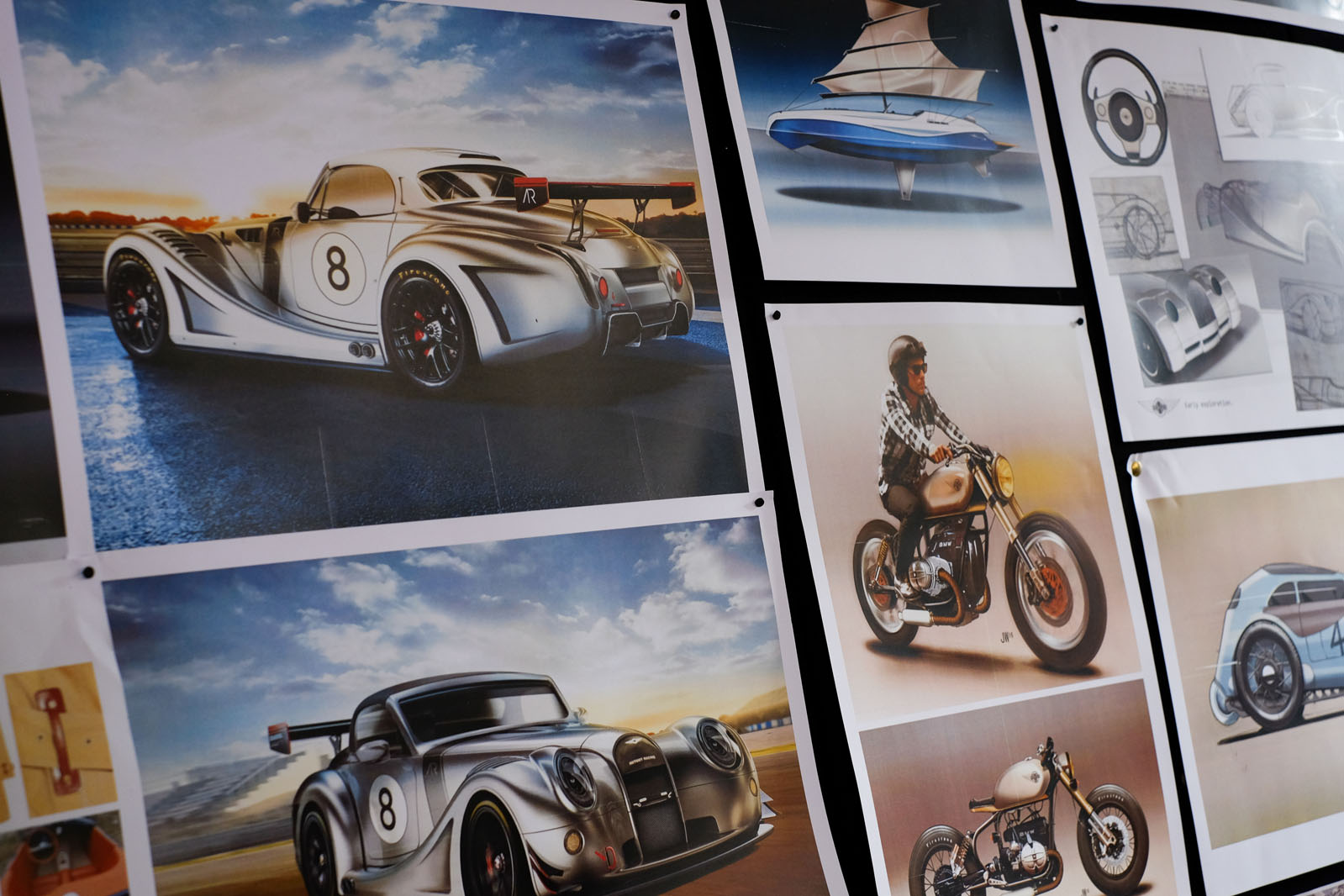 "Most of the designs were just fun," says Wells, "and none of them will ever be built. But without identifying which ones, I can say a few have a hint of serious content – not the vehicle itself but a detail or a point of interest we might one day choose to take forward."
More than that, however, the Mog Mag project showed how design conscious Morgan has become since it began hiring professional designers a dozen years ago and putting their output into production. In the old days, Malvern Link was known for three things: having a 10-year waiting list, always making the same cars and growing slowly older with its customers. Today, mercifully, none of these things is true; the company has the capacity it needs to meet demand, and its cars have embraced new technology so that they appeal to young as well as old.
Surely, I suggest to Wells, the century-old traditions of Morgan must remain a big constraint for anyone seeking to shape the models of the future, mustn't they? But he argues the other way. "They bring us freedom," he insists. "Aesthetic design is still relatively new to Morgan. It's only about a decade since professionals started to change the way the cars look. And now we've reached the stage where we can start to evolve the company."