Last year was a whirlwind, with important releases in every model category from the Toyota GR Supra to the Vauxhall Corsa and the Mercedes-AMG A45 - to name but a few. But if 2019 was good, 2020 promises to be even better.
Some of 2020's biggest debuts have already had the covers pulled off them, but there are still plenty of big releases to be drooled over this year. 
Here's your one-stop shop for keeping up to date with what's coming when in the car industry in 2020. 
Please note: Due to the global shutdowns caused by the coronavirus pandemic, all dates are approximate and subject to change.
June
Audi's sibling to the new Volkswagen Golf sports new underpinnings, a tech-fest of an interior, a mild-hybrid engine option and RS-inspired exterior styling. The five-door hatchback comes as a petrol, mild-hybrid petrol, diesel and plug-in hybrid. Inside, the minimalism of the current A3 makes way for a large digital instrument display and a big touchscreen. Audi has also promised improved ride and handling qualities.
New Audi A3 revealed with styling overhaul and new interior
Audi has taken the rear roof section of the A7 Sportback, its five-door luxury coupé, and grafted it onto the incredibly refined E-tron electric SUV to produce the E-tron Sportback. It has also introduced a number of mechanical improvements over its first dedicated EV in order to eke out a few extra miles of range.
Audi E-tron Sportback 55 quattro review
Commanding a near-50% price premium over the M2 Competition, the limited-edition CS features bespoke weight-saving elements – including a plastic bonnet and carbonfibre roof – and a 444bhp reworking of the standard car's 3.0-litre straight six. The run-out model is available with a six-speed manual gearbox or seven-speed dual-clutch automatic, with adaptive suspension and M Sport seats as standard.
New BMW M2 CS: official details of 444bhp, £75k run-out special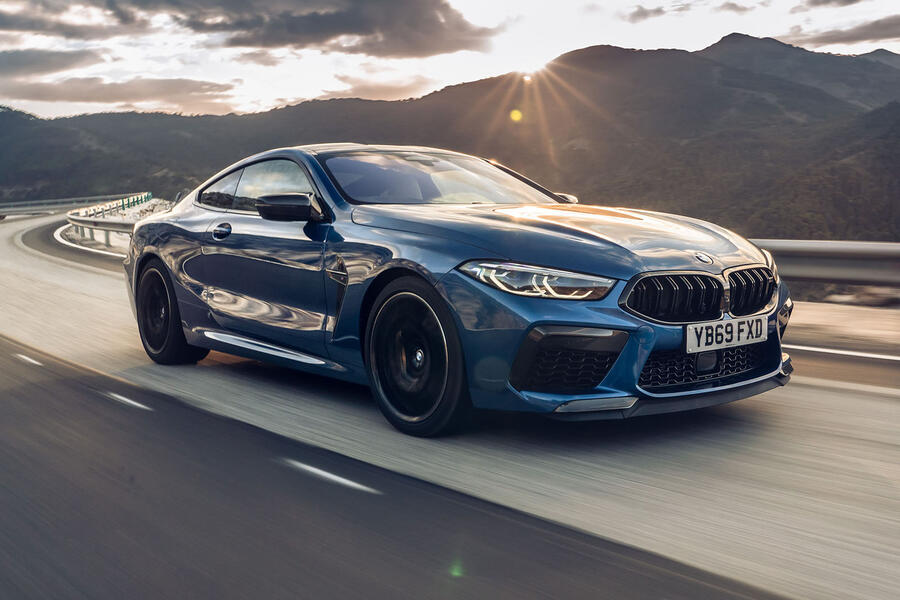 The most powerful and fastest two-door model yet sold by the German car maker promises to be something pretty special. Available in top-level Competition form only in the UK, the hottest 8 Series variant will arrive wielding 616bhp from a 4.4-litre twin-turbocharged V8 - enough for a 0-62mph time of just 3.2sec. Yet it remains a luxurious, four-seat, leather-lined cruiser, with four-wheel drive to help transfer all that power to the road.
A significant car for the French brand: it's Citroën's first ever plug-in hybrid, and part of a much broader electrification offensive for the PSA Group. Sharing its petrol-electric powertrain with the plug-in Vauxhall Grandland X and Peugeot 3008 (albeit in a lower-powered form than top models), it makes 222bhp, promises an all-electric range of 31 miles and emits just 39g/km of CO2 officially. UK pricing starts from £35,340.