The conventional family hatchback segment might not be the market's fastest-growing, but it remains one of the most crucial and hotly contested. WIthin it, class stalwarts are reinventing themselves all the time, while brand-new entrants come along with regularity, each intended to break through and take the market by the scruff of the neck.
The traditional family hatchback as we once knew it no longer really exists. Once humble day-to-day hauler of people and their luggage, these cars have been transformed into often quite striking five-door aspiration machines that offer something for everyone, whether you're looking for a frugal diesel, a peppy small turbocharged petrol engine, bargain transport or something with an upmarket flavour or a sporty lilt.
Here are our top 10 family hatchbacks currently on sale.
With the launch of the Mk8 Golf, Volkswagen has reclaimed what many would consider its rightful spot at the top of the family hatchback class. Mechanically speaking, the updates introduced on the latest Golf are relatively light: it still sits on the same MQB platform as its predecessor and, save for the introduction of 48V mild-hybrid technology, uses largely the same engine line-up.
But the sum of all these minor tweaks is a seriously impressive car. As far as ride refinement, handling balance and performance are all concerned, the Golf maintains its identity as the standout all-rounder in the class - and does so despite a slightly stiffer suspension set-up that would now dissuade us from opting for torsion-beam-equipped models. Interior space has been improved, too, and an even more high-tech infotainment offering will appeal to many. That said, not everyone will be convinced by its new exterior, and the cabin doesn't quite promote the levels of material plushness we were used to in previous Golfs.
The latest GTI version has proved to be an effective and engaging hot hatch, but with a sharper, more focused set-up than ever before, it has lost some of the effortless everyday usability that so successfully marked out its predecessors. The GTE version, meanwhile, is considerably punchier, too, and now feels more like a bona fide plug-in hot hatch than ever before. And while we're yet to sample the 315bhp R in the UK, early drives of VW's latest all-paw mega-hatch are very promising indeed. It could well be the best all-round performance hatch on the market.
Save money with new Golf deals from What Car?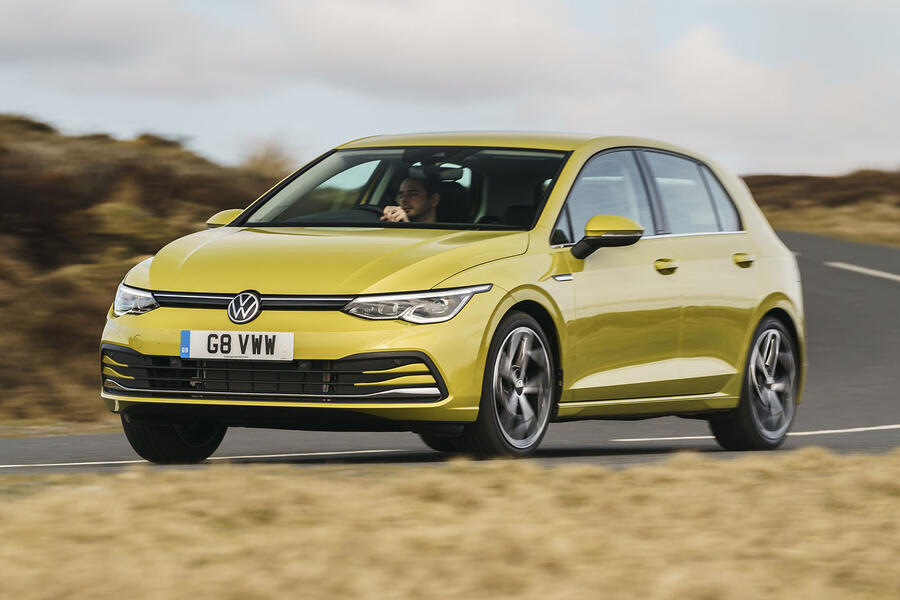 Ford's new Focus might have lost its spot at the top of the Autocar family hatchback pile to the newer Mk8 Golf, but its outstanding handling and superbly pliant, well-resolved ride means it's still one of the best. Having arguably been in a slight decline since the death of the Focus Mk1, the best-handling family hatchback in history is undoubtedly back to its very best on driver appeal.
There's plenty of space inside, while a completely new platform and exterior have given the Ford a new lease of life. Its cabin still doesn't quite offer the same levels of fit and finish as a Golf or Seat Leon, though.