Hybrid SUVs are suddenly big business for all kinds of European car-makers. Combining the fashionable sheen of an added-utility SUV bodystyle with a low-emissions electrified powertrain, they are practical, desirable family cars that are often affordable enough - and, thanks to their 'plug-in' powertrains, also WLTP-emissions-efficient enough - to be run as company cars. Some of them even offer a bit of high-performance appeal, ticking just about every box going.
Hybrid powertrains combine the silent, emission-free driving of an EV with a traditional fuel tank that eliminates range anxiety. If you're not quite ready to make the switch to an electric car, then, they may well be the perfect compromise. The Government may not give you a grant to buy one any more, but the differences to your wallet may very well still make a plug-in hybrid worth the investment.
They make particular financial sense in an SUV, where the equivalent diesel or petrol model can cost significantly more as a company car. Taller, larger SUVs have more room than hatchbacks, too, so the complex hybrid systems don't eat into cabin or boot space.
We've driven every hybrid SUV on sale in the UK today, and have picked our favourites from the compact, family and luxury segments.
The new BMW X5 plug-in hybrid has gained two extra cylinders yet somehow become more economical (on the official WLTP economy cycle at least) and more BIK tax-efficient at the same time. This feat has been achieved primarily thanks to a significant increase in battery capacity: the car now has 24kWh of the stuff, up from just 9.2kWh in the previous-generation X5 xDrive40e, and having a claimed electric range of 40 miles or more, therefore is also one of very few 'PHEV' options currently on sale which qualifies for the UK government's six-per-cent benefit-in-kind tax bracket.
Happily, what you're also getting here is an enjoyable steer by the standards of most hybrid SUVs, and cabin quality is good enough to shade the Volvo and pretty much anything else on this list, except perhaps the Porsche. If you need hybrid power, the X5 45e is wonderful company.
Save money with new BMW X5 deals on What Car?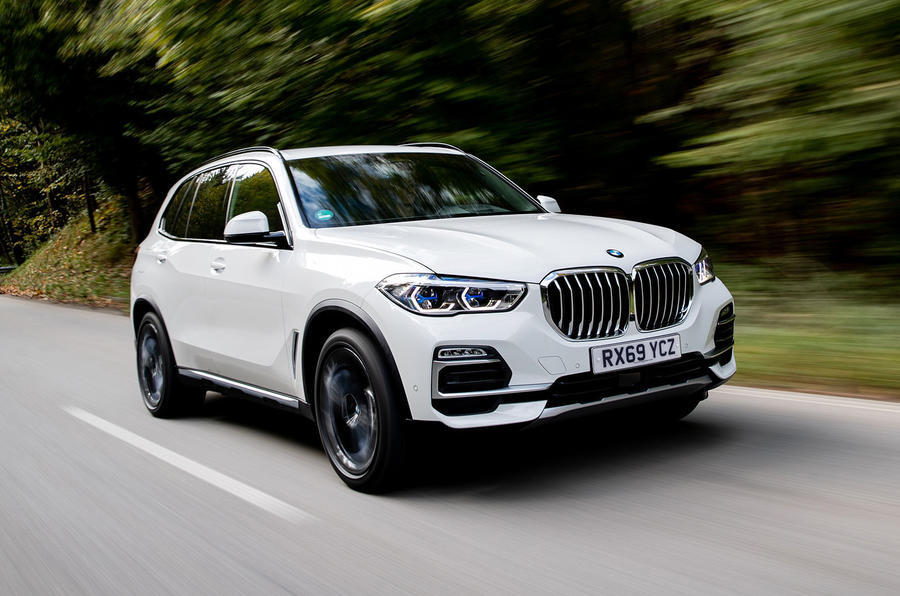 Now in its third-generation form, the popular Ford Kuga has finally discovered electrification. The range-topping plug-in hybrid version jumps straight to (near the) top of this hybrid SUV chart for several reasons but none is more important than the car's BIK-tax-defining, lab-test-certified electric range which, at just in excess of 30 miles, will make it cheaper-to-run for a fleet driver than almost all of its rivals.