If an electric car ought to excel anywhere, it's in the supermini segment - particularly with the recent changes to the government's £2500 plug-in car grant, which now applies only to cars with a sub-£35,000 list price.
Admittedly, a small platform means less space for batteries and so the range of the following cars will never match the potential of larger alternatives. But a small battery also means a lower asking price, and if we're talking about urban runabouts that do only the occasional longer journey, it's arguable just how many owners would need more than, say, 180 miles of driving range.
Best small electric cars 2021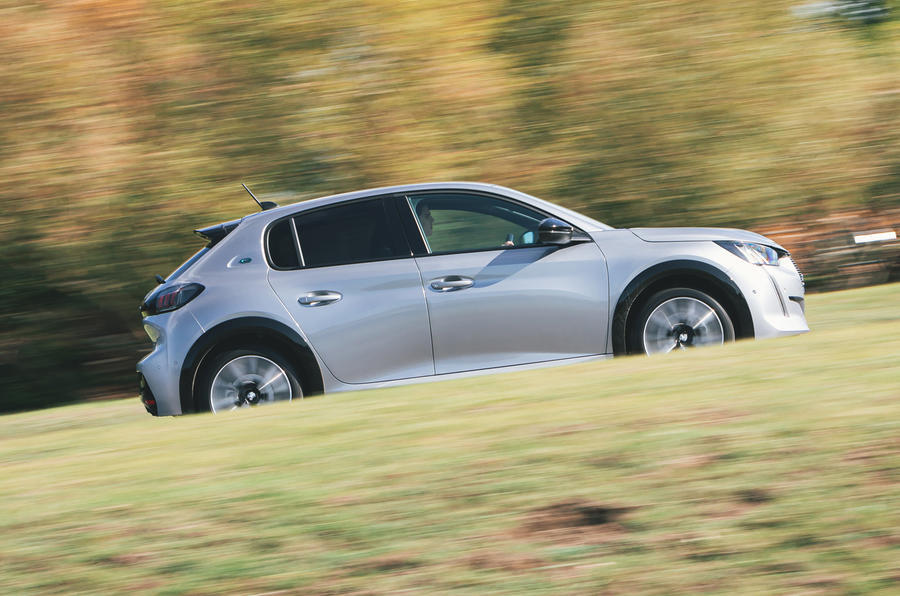 The all-electric version of the 208 supermini is one of several PSA Group compact EVs that hit the market in 2020, but it's the best priced and also the most visually appealing. For its mix of usable range, performance, value, practicality, style, perceived quality and driver appeal, it clearly deserves to figure highly if you're shopping for your first electric car this year. Higher, perhaps, than any other pint-sized electric car.
Unlike more low-rent-feeling EVs, the car's materially rich interior distinguishes it just as clearly as the stylish bodywork. Practicality is on a par with the Renault Zoe and better than in a Mini Electric. Refinement beats both of those key rivals, too and performance is fairly strong. Certainly, you get an adequate dose of that electric-motor-enabled 'zip'.
The car also rides with a suppleness missing from some smaller EVs, which often struggle to contain their body mass on the road. The steering is striking for its directness, although body control deteriorates a little bit if you drive more enthusiastically. Even so, it's the roundedness of the e-208's driving experience that really impresses.
Save money on new e-208 deals from What Car?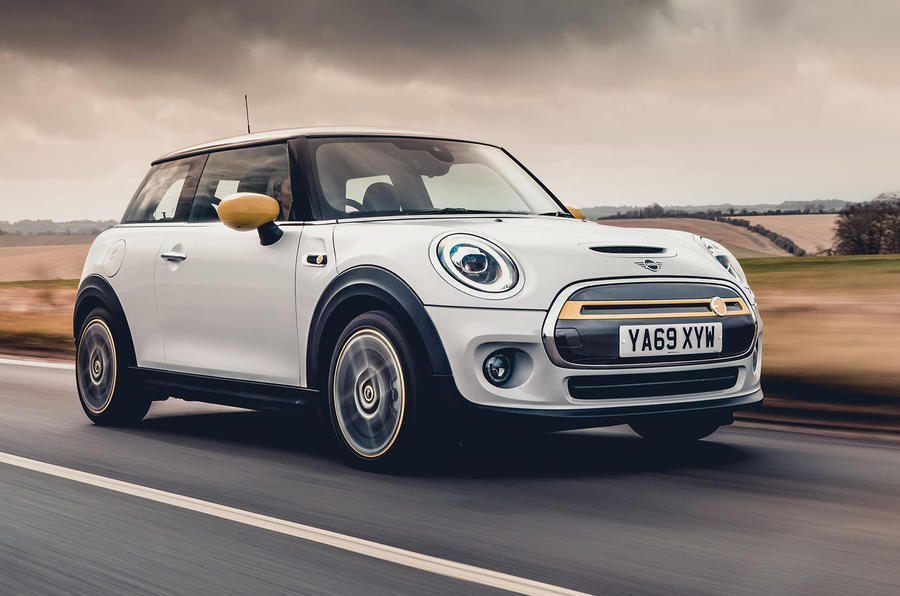 The Mini Electric brings all of the fun factor you expect of the brand to the compact EV segment – albeit packaged with a few equally typical usability restrictions.
Based exclusively on the three-door Mini bodyshell, the Mini Electric adopts the powertrain from the BMW i3S, giving it a very healthy 181bhp and 199lb ft of torque. Performance is notably stronger than many of the cars you might compare it with in this list, while handling is grippy, darty and agile in the enduring dynamic traditions of the Mini brand. We like it a lot.`
Range is the catch. Mini claims 144 miles, but in reality, depending on how and where you drive it, you're more likely to get between 100 and 120 miles. And that's in a car with a pretty small boot, whose back seats are tricky to access and little use for anyone but younger kids in any case. As a more affordable flavour of driver's EV, however, it's one of the best out there.