Why we're running it: To discover if Vauxhall's revamped compact crossover can excite in a congested class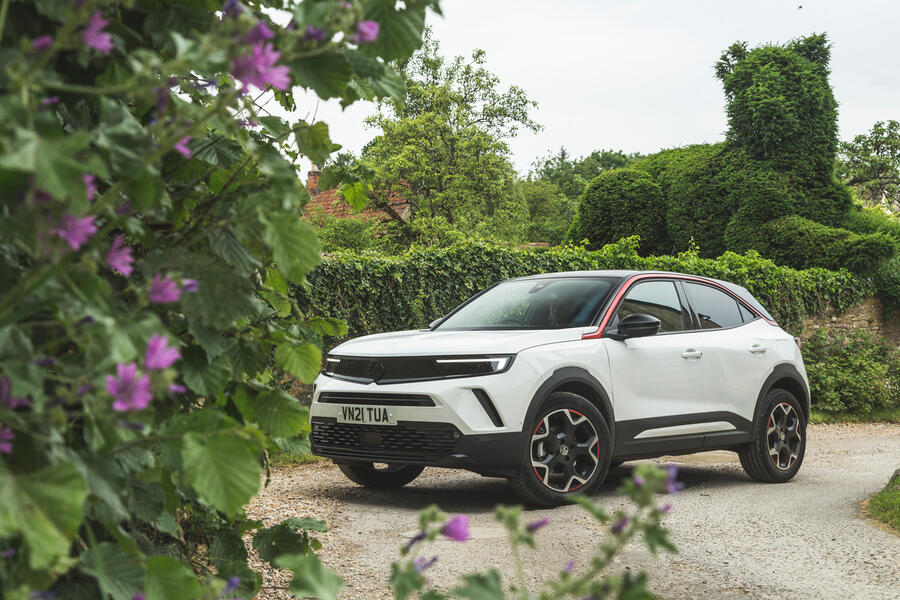 Life with a Vauxhall Mokka: Month 2
I can see clearly now - 25 August 2021
The Mokka's reversing equipment is generous and extensive for this price point. The reversing camera isn't the clearest but features a useful radar and a panoramic view with four settings, including a 180deg view and a zoom for close shaves. I mostly leave it in auto, which, with front and rear sensors as standard on this trim level, guides my parking nicely.
Mileage: 1499
Town and country drives reveal the best and worst of our compact crossover - 11 August 2021
Having preached gospel about the Mokka's styling, it's time to move on to the mechanicals.
The 129bhp 1.2-litre turbo engine has served well on longer-distance runs and confidently laughs in the face of motorways. At 70mph it's quiet, composed and comfortable, yet willing to overtake if necessary. Country driving is a mixed bag. It's still a reasonably comfortable car for the most part, but the low-speed ride is shaky on uneven surfaces – perhaps a consequence of those admittedly great-looking 18in wheels. At least the seats keep you nicely in place.
The Mokka's automatic gearbox doesn't take particularly kindly to city traffic. Driving in London is stressful at the best of times, but heavy congestion revealed some juddering from the stop-start system, which I reluctantly switched off to address the issue. Another downside is that the engine management system cuts off the steering assistance far too soon, so you're unable to direct the wheels until you take your foot off the brake.